Mapping GPS Units combine all the features of basic gps units but add the valuable ability of being able to load large scale digital mapping into your gps so that you actually see where you are, and where you have been, on the map. Once you have used a mapping gps unit with OS 50k or 25k maps you will not want to go back to using a basic gps.
Mapping GPS Units are rugged, work in all weathers night and day, and are as accurate as any gps unit.
Maps for these units have to be purchased from the manufacturer. This means that before purchasing you need to look at the whole package of mapping gps unit plus the mapping that is available for that unit.
We have trail tested the Lowrance Endura (Quo) and Adventurer 3500 (Memory Map) and can recommend both units. If you already use Quo or Memory Map software with their digital mapping these are the obvious choices for your mapping gps unit.
SatMap was the first of the new generation of mapping gps units with Garmin playing catchup along with Magellan; well now Garmin have overtaken the competition by quite a margin.
My thoughts on choosing a mapping gps unit model by model are:-

Garmin Oregon eTrex20/30 and other mapping gps units

Garmin's latest mapping gps units are looking a tad expensive and with expensive Garmin mapping – but new Garmin Custom Maps for Garmin gps units now means that you can get Tour & Trail Maps for your Garmin at great value prices as well as making your own Garmin Custom Maps. Garmin Basecamp software is available as a free download from Garmin's website. Combined with their latest mapping gps units, especially the Oregon 600, Garmin is probably the first place to look when thinking of a mapping gps unit.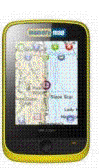 Adventurer 3500 by Memory Map.

Well specified unit. Wide range of digital mapping available, including Tour & Trail Maps, at reasonable prices. First choice if you already have Memory Map software and maps. Buy a spare battery so that you can change batteries if you get a low battery warning.
Adventurer 2800 by Memory Map

As for the 3500 but with a smaller screen and no spare battery option. Costs less than the 3500 but I would opt to pay the extra for the 3500.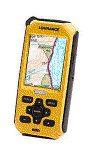 Lowrance Endura range from Quo.
Rugged units favoured by Search & Rescue. Wide range of digital mapping available, including Tour & Trail Maps, at reasonable prices. First choice if you already have Quo software and maps.
Three levels of specification. My choice would be the basic model that represents excellent value while doing everything I am ever likely to ask it.
Early models got some awful Readers Reviews on Amazon but these early problems seem to have been solved. Maps are supplied on SD cards and look rather expensive, plus they do not have Tour & Trail Maps. New SatMap12 due shortly.
If you have a SatMap I hope it works well for you.
Pricey mapping gps unit, no Tour & Trail Maps, little known or tested in UK. Garmin units are preferred.
Return to 'Quick Guide to 'Choosing and Using a GPS' 'Get a Mapping GPS Unit for Free.'