Get a Fully Functional Mapping GPS Unit for Free!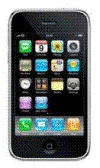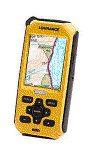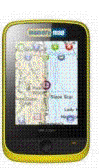 Back in 2010 I was 'trail testing' the Lowrance Endura from Quo and the Adventurer 3500 from Memory Map. These are very good mapping gps units that I recommend if you are looking for a rugged fully featured modern gps unit. Carrying out DWG's mountain trail walking route surveys I had always looked for durability in a tough environment, operating in all weathers, and the ability to survive being dropped on rock as the essential requisites of my 'work time' gps units. At £200-£400 the Endura and Adventurer 3500 units would easily meet my 'work' requirements.
3G phones had made their appearance, but even though they came equipped with a SirfIII gps chip set I did not think they would be up to the rigours of DWG research work. My thinking was that the phone screens would not work well in the bright Canary Islands sunlight (my preferred research conditions), the short battery life of phones could mean running out of gps on a route, and the phones seem very fragile compared to a dedicated gps unit. So I dismissed gps 3G phones for my gps ground survey research - Put that mistake down to me.
A call from our techy expert mate John Thorn suggesting we meet up for lunch in the Cotswolds was to change our view of 3G phone navigation. John's son had tipped off his dad about the new Orange San Francisco 3G phone with gps available on 'pay as you go' for £100; less than the price of a basic Garmin gps unit.
Over lunch John showed us the San Francisco running Backcountry Navigator using OS Open Data mapping. We were impressed. For less than the price of a basic Garmin eTrex we could have a fully functional mapping gps unit that is also a modern phone that you can call people on; you can't do that on an eTrex.
Next morning in Northampton we are in the Orange shop buying a pair of San Franciscos.

My worries about the limitations of 3G phones were unwarranted.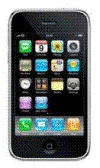 Sunlight. In our home town of Las Americas/Los Cristianos on the southern tip of Tenerife we have an idyllic climate with brilliant sunlight almost every day of the year. Look around and everyone is using their 3G phones in these brilliant conditions.
Battery Life. Just get a back up power supply - £7 and four Energizer AA batteries – and you don't need to worry about losing power when out adventuring.
Durability. Perhaps its just me but I drop my gps more often than is good for it. I haven't dropped the San Francisco yet! Otterbox is the leader in protective impact cases so I advise getting one for your mobile, or at least an Aquapac.
Are you a 'DWG leisure' walker?
We tend to define our DWG 'client family' as adventurous leisure walkers, meaning walkers who are up for an adventure but who, given the choice, will choose to walk in good weather conditions; just like the idyllic climate of Tenerife. On a bad day we'd rather call round a few mates and meet up for a long convivial lunch in a tipico restaurant than go walking in bad weather.
If you are in the range from 'casual ambler', through 'rambler', up to a DWG 'leisure walker' then 3G phone navigation is for you.

So finally here is how I would get 'A Mapping GPS Unit for Free' including low cost alternatives.
I am assuming you have a 3G phone. If you haven't, my guess is you will be getting one after reading this.


1. Go to Viewranger and download their app onto your phone; £14.99 for iPhone but you do get £15 of premium map credits, free for Android.
Or go to MyTrails and download their free trial Android App, and then sign up for their UK Open Street Map coverage; might as well upgrade to the Pro version for £1.75 while there.
Or to Memory Map for their iPhone or Android App. If you already have Memory Map digital mapping pay the £4.99 that allows you to use your current MM mapping on your 3G Phone.


2. In Viewranger download to your phone their Open Street Map (OSM) and/or Open Cycle Map (OCM) for your home area.
In MyTrails download to your phone the map coverage for your home area.
For Memory Map you will have registered to use your current MM mapping on your 3G Phone. Use this to test your MM App on your chosen mapping.
3. Go outdoors. Switch on your 3G phone. Call up the App and its mapping. Then go for a walk.
Just see how it performs running offline mapping. Mark waypoints, download your track and waypoints. Analyse your walking route. Send it to friends as a gpx file. Post your gps file on the many route sharing websites.

John Thorn has written a guide to using Tour & Trail Maps with the MyTrails app, the basic principles also apply to other apps so you should find this a useful link.

Now you know what your phone and App does why not plan your next walking adventure?
For winter walking you might want to adventure in the Canary Islands' idyllic climate on Tenerife, La Gomera, La Palma, Lanzarote. Spring and Autumn might see you on Mallorca, or that little gem island of Menorca.
Or perhaps your choice will be the Axarquia with its adventurous walking just inland of the Costa del Sol, perhaps the Alpujarras, or even the Sierra de Aracena – our personal favourite destination on the Spanish mainland plus Andorra.
Madeira is popular all year round, with good reason. Here our resident walkers, Shirley and Mike Whitehead's books plus our Madeira Tour & Trail Map, available on your phone, have a whole shed load of adventures for you to experience and enjoy.
Don't forget to spend a bob or two with a protective cover for your 3G phone plus a battery extender so you never run out of go on a route.
QED 'A Mapping GPS Unit for Free.'
Back to Choosing and Using GPS new Tour & Trail Custom Maps for Garmin gps units