Free Maps and Books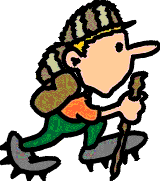 Email is Great but Reviews are Better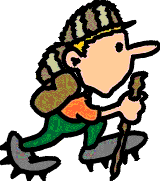 It is always pleasing when people take the time and trouble to write to us to complement us on our guides. The updates you send us from your adventures are an invaluable part of our research for new editions of books and maps. We all like compliments and positive advice. But, when you come to choosing a book or map for your adventures your best way of selecting a guide is to talk to someone who has used one.
If you don't know someone who has used one of our Walk! guidebooks or Tour & Trail Maps then where do we go for advice - usually it is Amazon Reader Reviews or other online reviews.
Its great that you tell us how much you like our books and maps, so we would like to encourage you to post your experiences as reviews on websites.
Of course if you have a problem with one of our titles then talk to us at ask (dot) discovery@ntlworld.com - replace the (dot) by a . for the correct email address.
Often the best improvements to our books and maps come from constructive criticism.
If you have a problem with a DWG book/map then talk to us about it to see how we can resolve it.

Recently we had a complaint from David H about our 'gpx waypoint downloads'. After a couple of emails David phoned David H to try and sort out the problem. What he wanted was a list of waypoints, but that is difficult to do with gps files unless you have some gps software. David than re-engineered our downloadable waypoint files so that now you download a zip file that contains the waypoints in both gpx format (great for using with gps software) and txt format which open in any text editor as a waypoint list for clients who prefer to load waypoints manually.
If David H's criticism had appeared as a review we might have dismissed it as technophobe but by talking to us we have a new system that benefits everybody.
See the results at our waypoints download page:- http://www.dwgwalking.co.uk/gpxDownloads.htm
We would like to encourage you to post Reader Reviews of our books and maps on websites so we are following the lead of Sunflower Books by offering you one of our digital products - book, map or Adventure Package - for each review that you post. To see how this works click here Free Book and Map Offer for the details in a two page pdf including a list of the digital titles you can select from.
Here is a link to one of our latest 'trade' reviews in the Lanzarote Information website - See the Lanzarote Information website to see what the residents think of this new map
Home or use back button to return to your previous page